Very happy to say that a new update for RC Plane 2 is available for download.
We have added a total of 7 new "planes" to flight :
War Planes 2 bundle including :
-F171 (4CH)
– A110 (4CH)
– Bo 202 (3CH)
Airliners 2 bundle including :
– ART 500
– A 830
– Gulf Particle
And a free for all Super-Turbo-Cool RC Santa sled !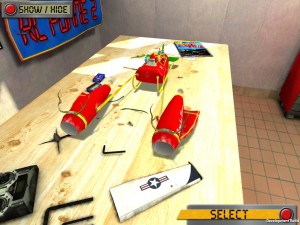 New musics added plus restyle of some of the old ones as a special 2013 gift!
Complete edition in-app purchase :
Having received many requests for it, and having RC Plane 2 grown so much in the years (and it will keep to), we are introducing RC Plane 2 Complete Edition,  purchase it once, and have all actual and future in-app purchases unlocked, plus an high quality "Best of Rc Plane 2" downloadable soundtrack album.
And to thank the many players who have followed RC Plane 2 through it's evolution, we tried to implement a system that detects users who have already purchased various in-app purchases and offer to them Complete Edition with a HUGE discount.
Great thanks for the feedback you have provided, please keep it coming !
The FrozenPepper staff wishes you a merry Christmas!