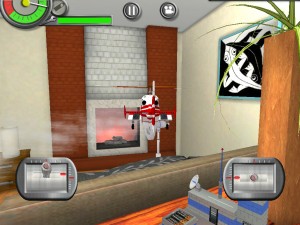 We are happy to share that we finally found what was causing race mode crash in RC Heli 2, we have now solved it and game should be working correctly for all . Problem was on our scoreboard servers so fix was online not requiring a new update to be submitted to apple.
Hope you'll all get back to enjoy race mode in RC Heli 2
For the curious ones, the bug was due to a player who posted a username containing a "."  (dot) , our web scoreboards used that symbol to do other stuff, and that is what caused the bug and crashes…  It was hard to find, but now thanks to the work of iDev2 (who found and solved the nasty bug) all should be working again.
UPDATE / EDIT :
If game is still crashing it's probably due to low memory available or a corrupt install. Restart your device to solve the low memory problem,  if game still crashes you might want to try to delete and re-install it as sometimes downloads can bring corrupted files.  Also, having at least 300-400 mb of free space on your device  will make everything go better (not only RC Heli 2 🙂  )
We are currently working on an adaptive graphic system that will notice user and reduce texture quality to use less memory and avoid crashing on devices which have had many applications / web pages  open and might have gotten to much memory.